Congratulations, you've tuned into Big Hits Radio UK!
We play the best hits from the 1960s to the present day, 24 hours a day, 7 days a week.  We are based in Newtownards, County Down, Northern Ireland.
Thanks for listening!
Radio for Newtownards & North Down
Big Hits Radio UK supports the business traders and the entire community of Ards and North Down, we are locally based and staffed by volunteers from the local area.
Big Hits Radio Podcasts
Sorry, there is nothing for the moment.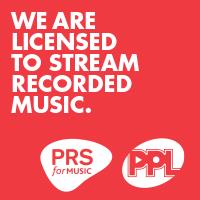 http://www.ppluk.com/   https://www.prsformusic.com
Big Hits Radio UK is a Company Limited by Guarantee and having no share capital. Registered in Northern Ireland. Company No: NI 648067